Summer Camp Central Oregon 2012 Program
Getting to Know You: New Games / Connecting – Friday, August 17
Let's find out who's here and what we have to offer each other! We'll spend much of the time moving around, meeting new folks and deepening existing relationships. Participants can ask questions of the group and get quick, direct feedback on issues they care about. We'll also have time to go deeper in several one-on-one connections. This is a quick, fun, easy way to meet lots of people and to get a sense of the diversity of the group.
Opening Circle / Orientation – Saturday, August 18
We welcome each other into the camp community and go over the nuts-and-bolts of camp culture and logistics.
FINDING THE SWEET SPOT: BOUNDARIES AS A PATH TO INTIMACY – Saturday, August 18
Summer Camp offers opportunities for many new experiences, but it can push our edges, too. How many of us say "yes" to things we don't actually want out of guilt, obligation, or a fear of losing connection? In many ways, "no" is the most intimate thing that one person can say to another. If I can hear your "no," I can trust your "yes." Practice the skills of self-awareness (what do I really want?), transparency (revealing our true desires), and non-attachment (dealing with the feelings associated with not getting our first choice) in this experiential workshop. These skills enable us to find the "sweet spot" of mutually desired and open-hearted connection that is available to us with each person.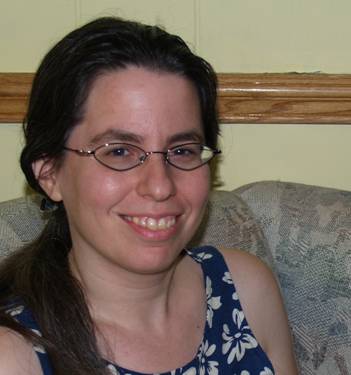 SARAH TAUB, Ph.D., is a cultural activist whose passion is creating events where people transform. She teaches the skills of peaceful, sustainable community – self-awareness, honesty, clear boundaries – and facilitates group processes of many sorts, including consensus decision-making, business meetings and retreats, ZEGG Forum (www.zegg-forum.org/), and conflict resolution sessions. Sarah co-founded the first cohousing community in Washington, DC, and for the past 10 years has lived at Chrysalis, a small urban intentional community in Arlington, VA whose mission is to support activists and healers (www.chrysalis-va.org). Since 2004, she has been a major organizer of Network for a New Culture's East Coast Summer Camp (www.nfnc.org, www.cfnc.us) and other events aimed at creating a culture based on awareness, compassion, and freedom rather than on fear and judgment. In 2006, she left her tenured professorship in Cognitive Linguistics at Gallaudet University to focus full-time on events, community-building, and cultural change. Since 2011, she has been the financial and programs manager for Abrams Creek Center (www.abramscreekcenter.com), a retreat center and community in the mountains of West Virginia. Sarah's current koan: only when you let go of urgency can you be truly effective.
New Culture Theater – Saturday, August 18
In our transparent New Culture, we share our needs and expectations openly. Through skits and discussion, long-time campers will give us some tips on situations that we may not have experienced before.
ZEGG Forum – daily
The Forum is a group process developed at the German community ZEGG to provide a stage for whatever is happening inside the person: one's true motivations, deep feelings, ideas and emotions. The Forum helps facilitate transparency, sharing and clarifying unsolved situations of daily life, and it can be a catalyst for one's own personal growth.
Safer Sex Information and Conversations – Sunday, August 19
In a sex-positive and body-honoring community, we have a responsibility to educate ourselves on how to keep ourselves safe while having fun. We'll go over the latest medical information, and practice talking with community and prospective partners about these issues.
Heart of Now Triad Work – Sunday, August 19
The essence of The Heart of Now is the practice of being present with your whole self: your emotions, your thoughts, your body, and the place in yourself that is connected to everyone and everything. When you are present with yourself, you can experience the people, situations and circumstances of your life with greater honesty and clarity. At Summer Camp, we will explore what it means to assist someone as they practice presence and we will have a chance to practice with each other.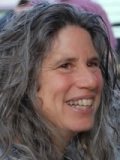 Lisa Stein has been participating in the Heart of Now for seven years and has been involved in personal growth work for the last twenty-five years. Her roots are in co-counseling, gestalt, dream-work, psychotherapy, and process-oriented psychology which she incorporates into her work as a facilitator and mediation counselor.
Affinity Groups – Sunday, August 19 and Thursday, August 23
It can be powerful and growthful to gather in groups that share a common identity or experience. Would you like to connect with other women? Other polyamorous folks? Other folks with chemical sensitivities? Other activists? We'll quickly organize into affinity groups and spend some time sharing experiences, ideas, and support.
Snuggle Party – Sunday, August 19
A Snuggle party is a playful social event designed for adults to explore communication, boundaries and affection. Snuggle party is a wonderful workshop on human connection and communication, and comes with an abundance of affectionate and nurturing touch. It is a safe and structured, non-sexual and drug and alcohol-free event. It is called a "party" because it is so much fun!
Human Awareness Institute Workshop– Monday, August 20
Where did you learn about love, intimacy and sexuality? What we often don't realize is that our very ideas about these topics may prevent us from fully expressing and receiving love. This presentation from the Human Awareness Institute (http://www.hai.org) training will provide experiential opportunities to examine these crucial areas in our lives. Come and join us for a deep dive into intimacy which can powerfully affect your time at Summer Camp.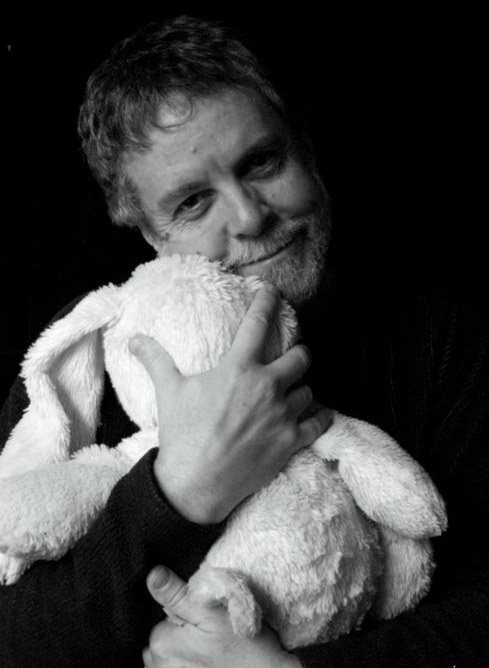 David Spinney has been an intern with the Human Awareness Institute (HAI) for over thirty years and a presenter for thirteen. He leads Brené Brown's Connections Curriculum workshops as well as workshops for the Pachmama Alliance. He is also a Reiki Master, Alchemical Hypnotherapist and Life Coach, offering private sessions.
Dance Party – Monday, August 20
Move your body to wonderful tunes provided by campers!
Physical Consent – How to Ask and Answer – Tuesday, August 21
Explore creating safe space for an intimate embrace (appropriate for dance and more). Share how it feels to be held and offer feedback to one another to perfect your embrace. Students will learn how to ask and invite physically, as well as gracefully reacting to "yes," "no" and "NO."
Relax. Don't panic. Breathe. - Tuesday afternoon, August 21
Use touch and breath to connect and build rapport with your fellow campers, put them at ease (or rile them up), trade lead and follow, add texture and intimacy to your partnership, and relax/reconnect if <gasp> something goes wrong.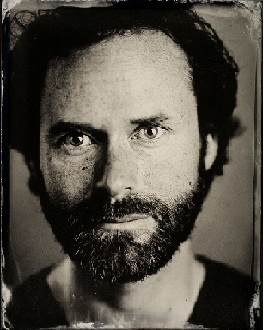 Ted Maddry started teaching dance in 2007, but he's been teaching his whole life. Ted runs a fun, lighthearted classroom and delights in working with first-time dancers, international instructors, and the range in between. As a teacher, Ted Maddry has helped thousands of students change their dancing in places like Boston, D.C., Raleigh, Columbia, Austin, Denver, Vancouver, Portland, St. Louis, Chicago, Seattle, and San Francisco. In his classes, he will challenge you to develop dance technique, experiment and take risks in your dancing, while maintaining a comfortable and entertaining classroom environment. You will get new perspectives, unique material, and sometimes you will even learn how the same methods you use to improve your dancing can also be used to improve your non-dance life. Ted is also the Ringleader of Beyond Blues, offering weekly Blues Dance venues in Berkeley and San Francisco, workshops, and dance camps. Ted is working with a great team to spread his love of Blues Dance around the Bay Area.
Sound Healing– Tuesday, August 21
Auction – Tuesday, August 21
Expect to be amused and surprised by the variety of unusual items and services donated by fellow campers for bidding. Previous auctions have included such offerings as "1000 kisses" and "a morning serenade." Auction proceeds help to provide scholarships and improve future camps.
Primal Connections– Wednesday, August 22
TBA – Wednesday, August 22
Relationships without Drama – Thursday, August 23
What would relationship be like if everyone took 100% responsibility for their own feelings? What if every surge of emotion was seen as an invitation to connect with essence and rise to a new level of awareness and love? What if we made the commitment to never again blame another person for our feelings? The more I do my own spiritual work, the more available and loving I am in the moment. I no longer need agreements and commitments to keep me from feeling painful emotion; I welcome those emotions, work through them, and delight in my connections whatever form they might take. There are many paths to spiritual growth; join us as we walk the path of intimate relationship.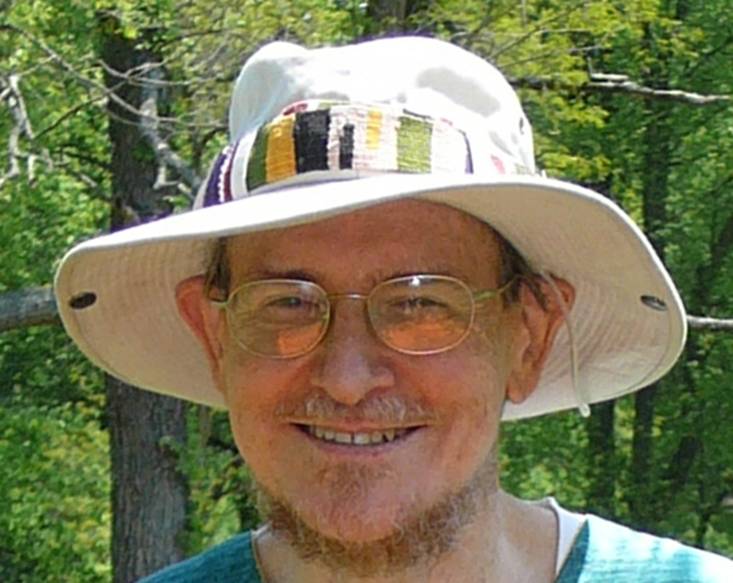 MICHAEL RIOS has been creating and living alternative lifestyles and personal growth experiences for 40 years. His favorite social organization principles include guerrilla capitalism and responsible anarchy.
Dancing with New Culture – Friday, August 24
Sensual Feast / Dance Party – Friday, August 24
Imagine a table loaded with succulent fruits, candies, and nuts; in the center are large bowls of chocolate sauce and whipped cream for dipping. But there's a catch - the one rule is that you may not feed yourself! Serving, and being served, are the watchwords of this event. The result is a delicious combination of sensory input: music, movement, people, touch, and yummy treats.
Open Sessions – Saturday, August 25
Join in as the entire camp self-organizes for concurrent events, inspired by your own passions and interests. Open Sessions are an opportunity for campers to convene dialogue groups on topics they've been wanting to explore, or create group massages, or do a music jam together. Participants are free to move from session to session, honoring their instincts and natural enthusiasm.
Cabaret – Saturday, August 25
Come one, come all, and show us more about you! No talent is required – "if you can walk, you can dance; if you can talk, you can sing!"
Closing Circle – Sunday, August 26
Honoring the experience of the past ten days, we will connect, reflect, and bid farewell to this incarnation of our community.
Lighter Side - as the mood strikes us!
Participants create and perform skits to illustrate humorous events that they have observed or experienced at camp.